Related post authors include: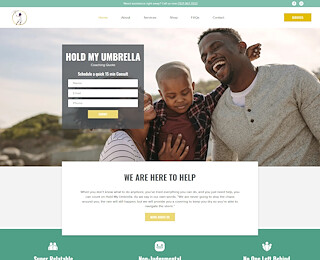 Hold My Umbrella
(757) 967-7033
holdmyumbrellacoaching.com
I joined the Air Force in my mid-20's. The military affirmed my appreciation ofsacrifice by serving with amazing members who also sacrificed daily for their family, country,and each other. Overall, I grew up under the moral belief system of "It takes a village." When Ibecame a parent, I quickly learned how difficult it was to build that village. Especially a villageof reliable members who gave me honest and direct feedback.